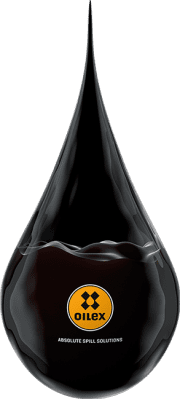 Oilex is a unique, effective and ecologically sustainable product made in Germany. It is represented and distributed in Greece and Cyprus by Poseidon Marine Supplies Ltd.
It is a premium, organic, universal absorbent, with which all oils, fuels and a wide range of chemicals can be effectively absorbed – wherever a leckage may occur.
Our committements to the future: make workplaces and roads safer, cut down on costs and act responsibly towards the environment.
OILEX absorbs leaked substances completely within seconds
OILEX can be collected easily
OILEX is universally applicable: An absorbant for all oils, fuels and a wide range of chemicals
OILEX works on all surfaces
OILEX can be disposed of cost efficiently due to its low weight Certified effectiveness: Materials Testing Institute (Materialprüfungsamt Nordrhein- Westfalen) in Dortmund, Germany
OILEX is a hydrophobic biogenic sediment – 100% natural fiber without any additives
OILEX is non-toxic for humans and the environment
OILEX is completely biodegradable
OILEX guarantees no lasting contamination of soil or (ground-) water
OILEX can be thermally recycled Certified by the German Institute for Environmental Hygiene and Toxicology (Hygiene-Institut des Ruhrgebiets) in Gelsenkirchen, Germany
OILEX has a near 100% absorption rate
OLIEX can absorb up to 5-8 times its own weight
OILEX can be reused several times until it is completely saturated
With only 110 – 120 g/liter, OILEX is extremely lightweight, easy to handle and cost-efficient to transport
OILEX encapsulates absorbed substances and holds them even under pressure
OILEX is buoyant and hydrophobic
Note:
OILEX is even more effective when applied on wet surfaces.
Remark:
The performance of OILEX can vary depending on the substances that have to be absorbed. It may be necessary to support manually the absorption process.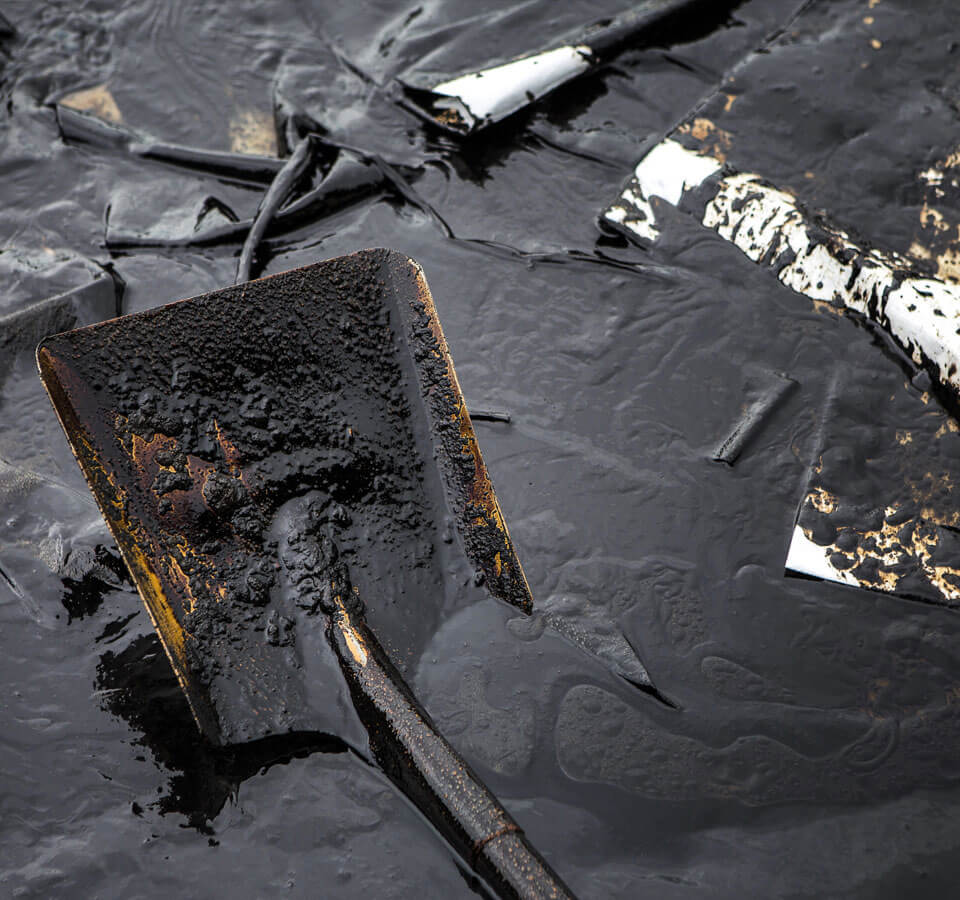 Crude oil, heavy fuel oil, marine fuel oil, heating oil, engine oil, hydraulic oil, oil-based lubricants, petroleum, liquid paraffin, kitchen oil and animal oil.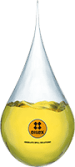 Benzine, petrol, diesel and aviation fuels.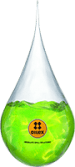 Alcoholic substances, hydrophobic solvents, polychlorinated biphenyls (PCBs), styrenes, turpentine and a wide range of other chemicals.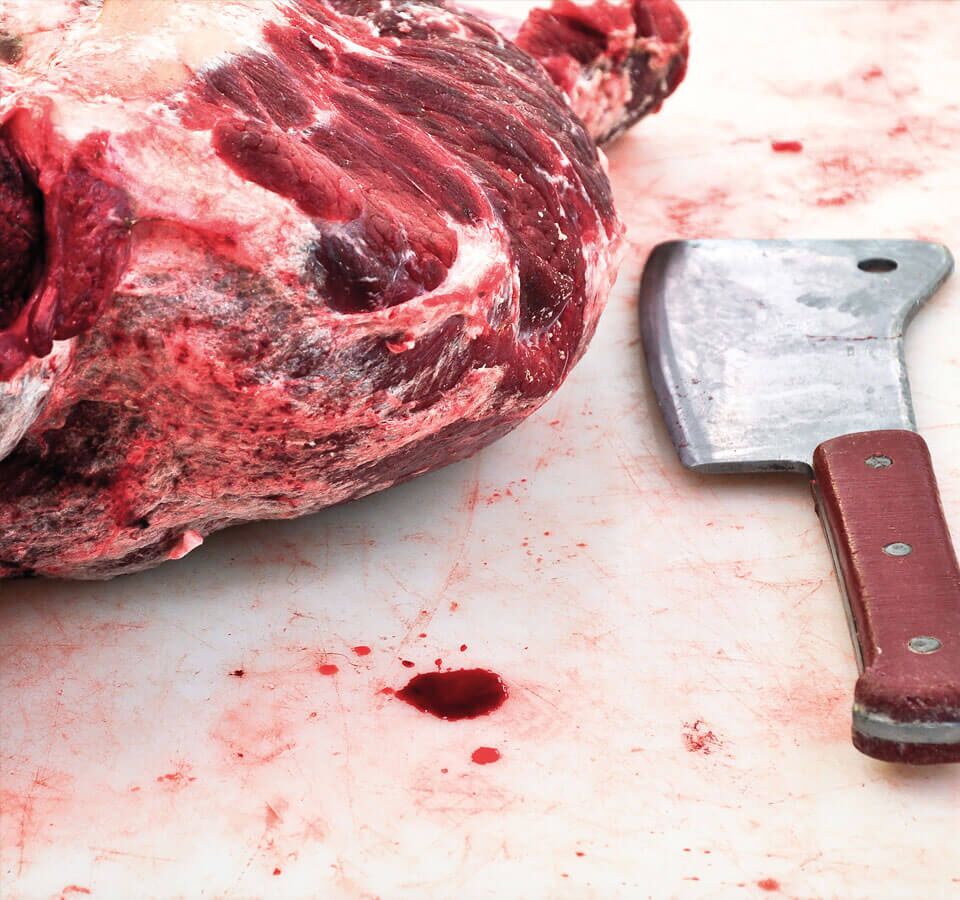 Oil-based colors and paints, brake fluids, oil-based coolants, blood.
A list of all tested substances is available in our Download Area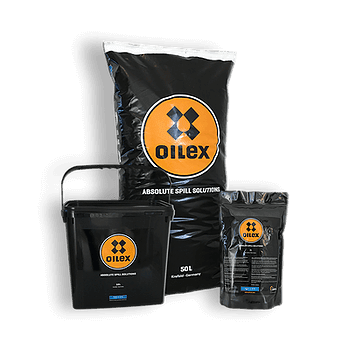 The Federal Ministry for the Environment, Nature Conservation and Nuclear Safety divides all sorbents according to their areas of application into the following classes:
Type I: Special suitability for use on water.
Type II: For general use on land and smaller bodies of water.
Type III: For special needs cases, especially commercial and industrial applications.
Add. R: For oil absorbents that demonstrate sufficient grip on surfaces after treatment (especially when wet).
OILEX is certified according to: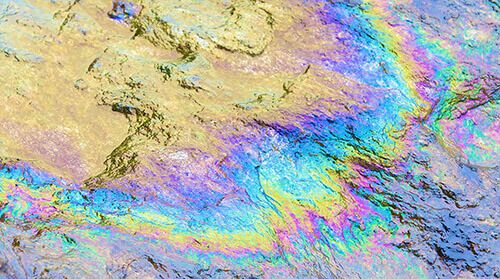 WATER
OILEX is light and buoyant. Therefore, it works well on calm but also turbulent bodies of water. Spilled substances are absorbed immediately and completely. Even saturated OILEX does not sink down to bottom and can easily be suctioned off.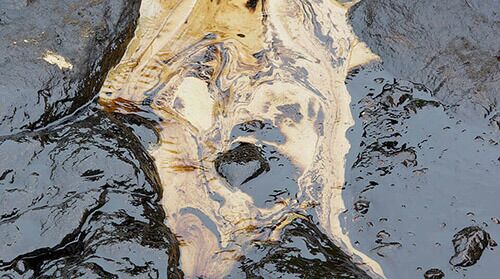 LAND
OILEX is 100% organic and absolutely non-toxic. In case of contaminated soils, OILEX can be spread out and mixed in; it thereby absorbs the spilled substance and can make a contribution to the re-cultivation of the soil.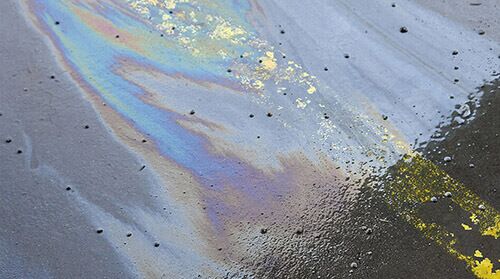 ROADS
OILEX absorbs leakages within seconds on industrial surfaces and asphalt. It does not get stuck in the pores of the road surface. This guarantees that up to 96% of the original road surface grip are quickly restored – ideal for all traffic areas.
OILEX is universally applicable on water, asphalt or on the ground and is used to
combat impurities and environmental catastrophes.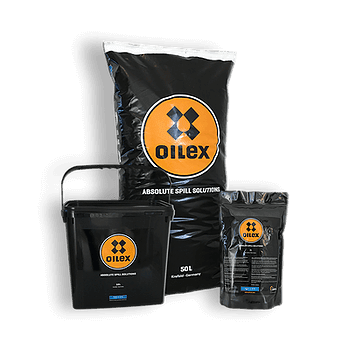 OILEX is easy to handle, very versatile and even more efficient than other binders. We would like to convince you at your place in a one-to-one conversation or with a presentation to demonstrate the effective and efficient use of OILEX.
50 Liter bag / approx. 7,5 kg
10 Liter bucket / approx. 2,0 kg
1 Liter pouch / approx. 0,15 kg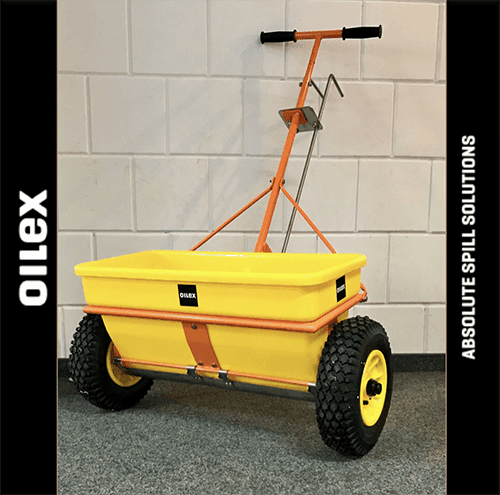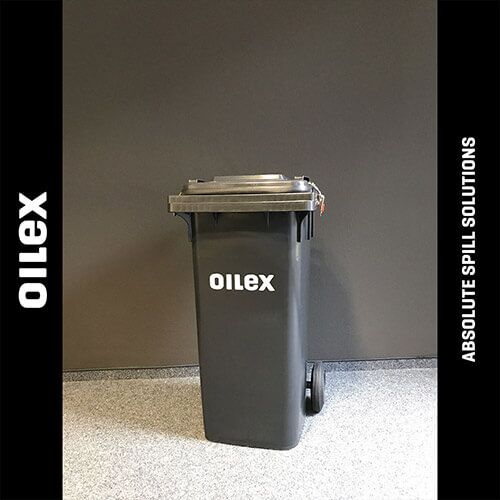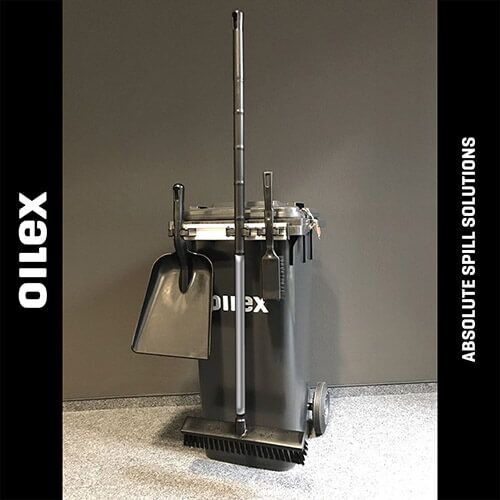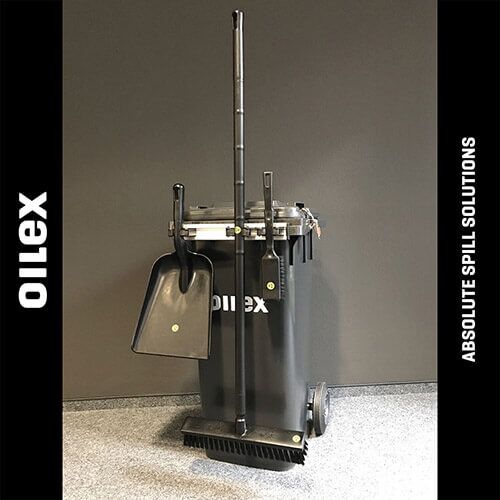 OILEX Spill Kit antistatic

ALWAYS ON DUTY
Accidents with oil and chemicals happen everywhere and frequently: Dripping hydraulic oil, leaking fuel, a barrel with chemicals that has accidentally been knocked over or a shipwrecked oil tanker. Regardless of whether you are dealing with a small leak or a big environmental catastrophe: Fast action, the right equipment and an effective absorbent that deals with a wide range of substances and that can be used on land as well as water is paramount … OILEX.
Also, OILEX is used for preventative purposes and as a filter today. The OILEX boom as an oil barrier in front of a drain on a sloping road, the OILEX pad in a marina under the gasoline-dripping outboard motor of a ship or OILEX as a binder for filtering harmful substances out of the process water of an industrial plant.
The list of applications of OILEX products is long – and it is getting longer every day.